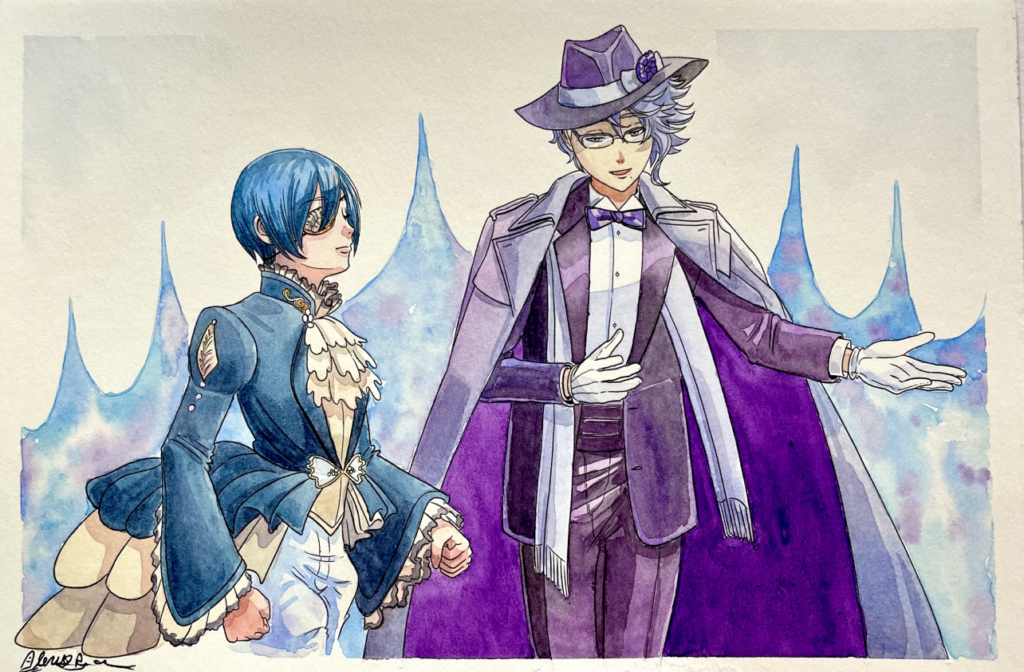 Commissions
Commissions are full up for 2023! Thank you for another year of painting. <3
---
Watercolors
$60 for one person, $95 for two (+shipping)
Waist-high watercolors on 9×6″ watercolor paper. Additional charge for full body shots, props & backgrounds, or complex designs.
Optional +$30 to upgrade paper size to 9×12″.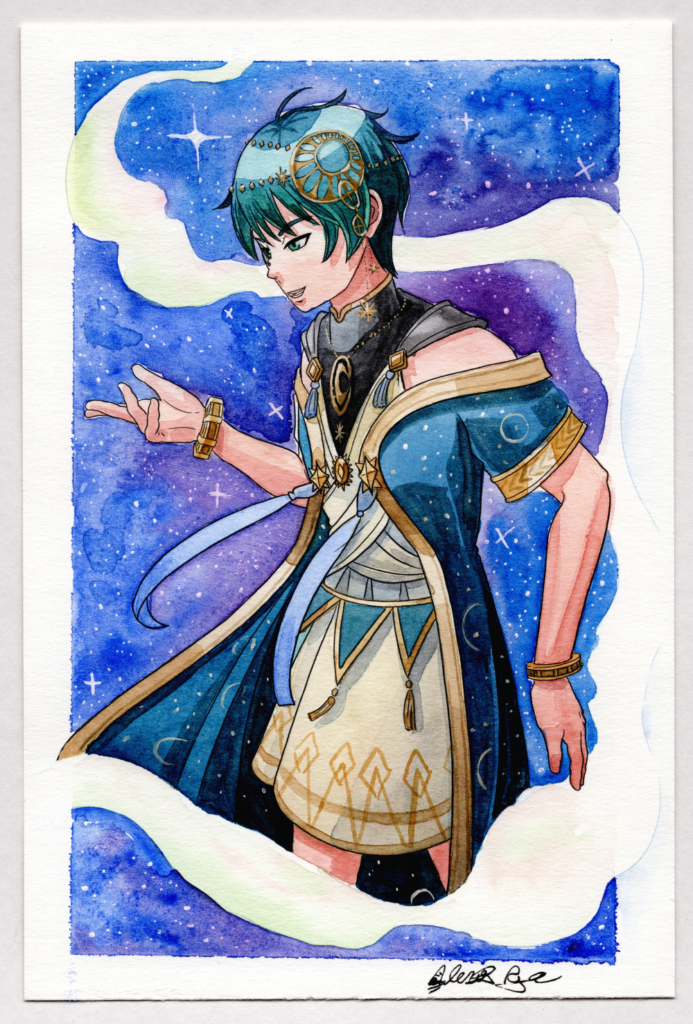 ---
Digital
Waist-High – $50 Full-Body – $75
Includes simple shading, as well as a simple gradient or splash background.
Other backgrounds, more complex shading, or additional characters start at an additional $35 each.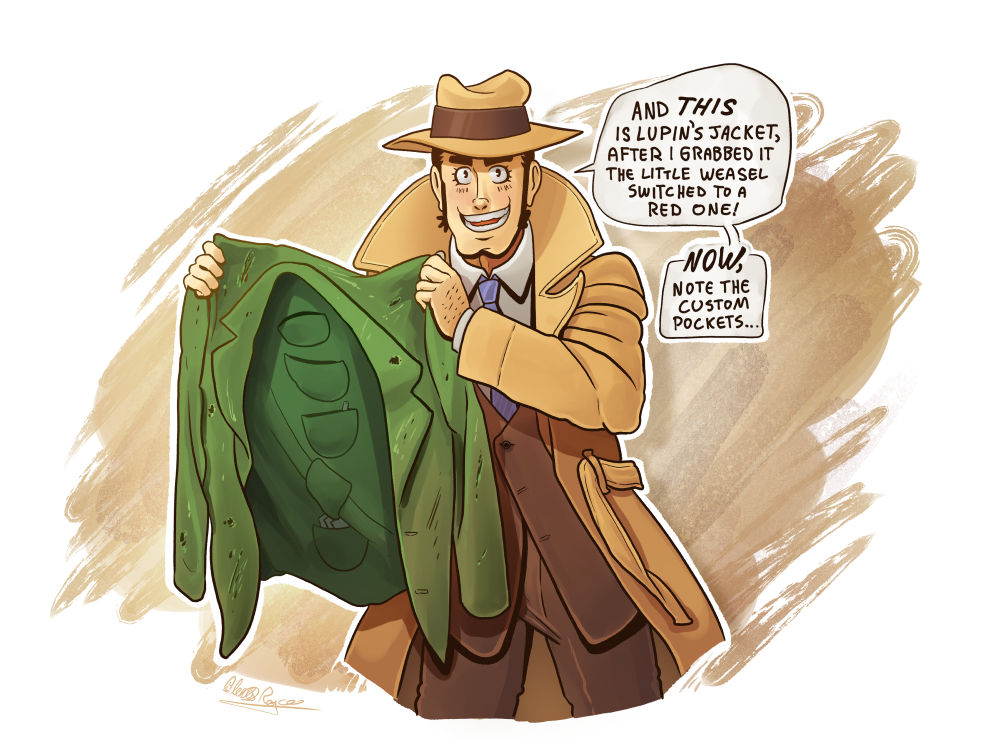 ---
Quick Facts
I will always give you a completion date when you pay. Typical turnaround time is between 1-3 months, depending on my current schedule.
I can do sketch check-ins for pieces over $200, to make reasonable edits before I continue on to inking and coloring. Please let me know in advance if you would like this. Check-ins for cheaper pieces are available for an additional charge. Edits may affect a completion date, but I will always let you know if they will!
If this is your first time having your character drawn, depending on complexity, I may need to charge a character design fee.
I reserve the right to turn down any commission, for any reason. However, I'm generally fine with gore and NSFW commissions, as long as you're 18 or older!
All of the above is assuming you're looking for a personal commission. I can also do work for visual novel sprites, environments or game backgrounds, in either watercolor, digital, or both! Email me if you're interested in a quote!
---
All prices above are in USD, and apply to personal use only. Commercial prices depend on the project and expected use. Unless agreed upon before payment, I retain the rights to copy, distribute and sell all the images that I make. However, I will not sell prints of you or your original characters.
---